QUEEN'S PARK SAVANNAH, PORT-OF-SPAIN (southern side, opposite TGIF)
SUNDAY 10TH DECEMBER, 2023 | 3:00 PM - 5:30 PM
Project 600
Project 600 is a march against murder and violent crime in Trinidad and Tobago. On Sunday 10th December, 2023, from 3:00p.m. to 5:30p.m., we plan to lead 600 volunteers carrying protest flags in a procession around the Queen's Park Savannah (southern side, opposite TGIF). The march will culminate in a rally in front of White Hall.
In Project 600 we want to grieve with the national community the lives that are lost to murder. Though many of us have become numb to it, this country is traumatized. Many of us have lost loved ones to violence and if that pain isn't bad enough, we fear for our families and our communities because it seems that nothing has worked to stop this terrible plague.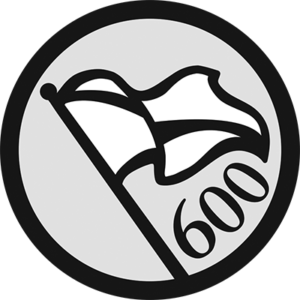 600 Flags
The red in the Trinidad and Tobago National Flag represents the vitality of our people. In the flags our volunteers will carry, there's no red, just black and white. So much bloodshed has drained us as a nation. However, the black in our flag represents unity; and the white, our aspirations. We can save our country if we come together. Project 600 signals our determination to do so, to have open and honest communication about the issues driving crime in Trinidad and Tobago and to seek solutions that will work.